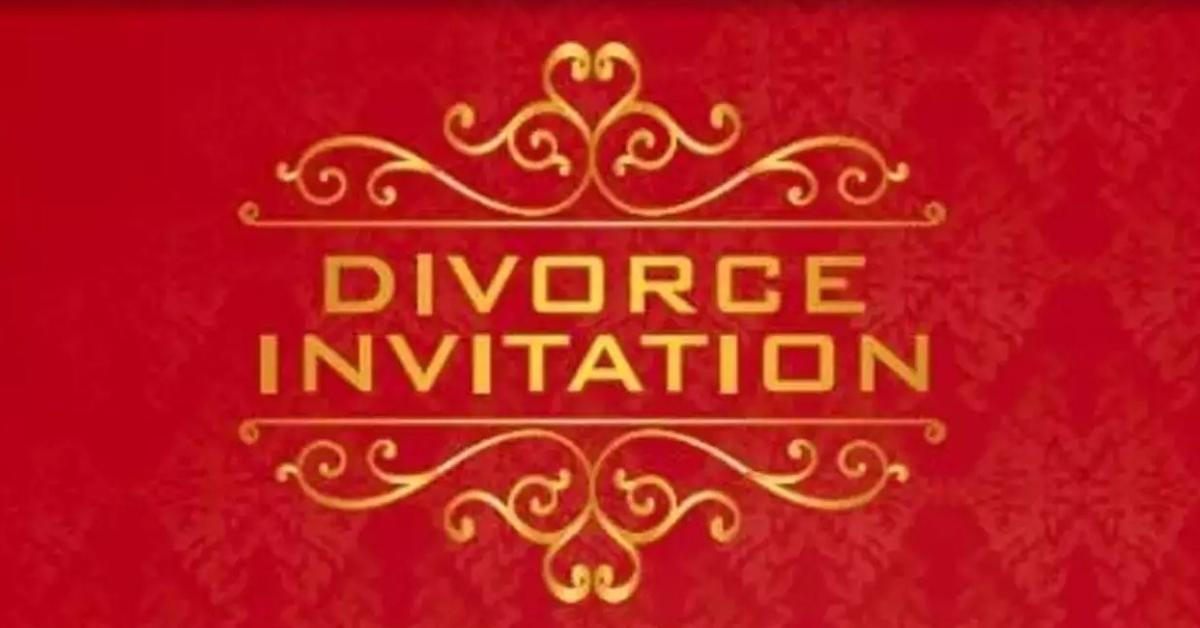 Getting a wedding invitation card has become an essential part of the wedding.
Almost all people prepare invitation cards for the wedding and invite their family, friends, neighbours to bless the couple to be happy for life. Designed by various people with new crafts, this wedding invitation letter which often goes viral on social media. But to everyone's surprise, an exceptional card that has now gone viral on social media. This card is not a marriage invitation card but a divorce card. To celebrate divorce, a divorce card has been printed entirely like a divorce letter. This separation card has received a lot of appreciation from the people.
It is learnt that the divorce ceremony is being organised just like the wedding ceremony and also a colorful ceremony. For the first time in Bhopal in Madhya Pradesh, the 'separation ceremony' is being held. The upcoming ceremony will be held on September 18 and the ceremony is currently the talk of the town as it is being organised to enjoy the joy of getting divorced.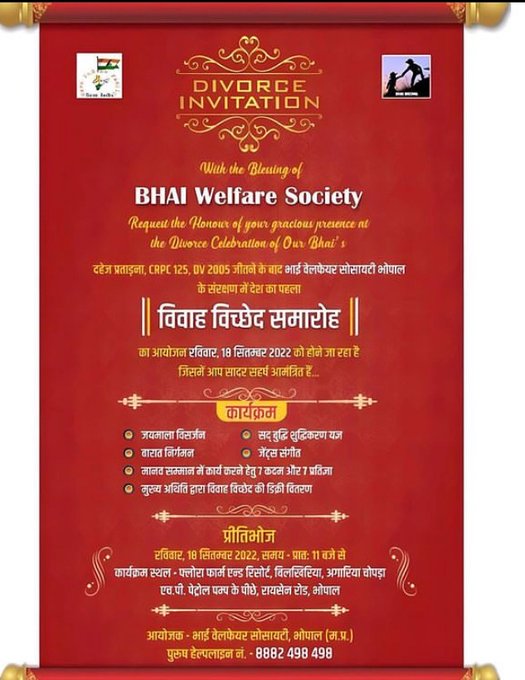 Notably, this event is being organised by Bhai Welfare Society. Meanwhile, people have been invited by sending cards for the programme. Interestingly, unlike the kind of rituals that are held during the marriage, the rules and regulations will be held in the 'marriage-separation ceremony'. Gents Music, Jaimala Visarjan, Baraat (Barjatra) Swayamata and many other programmes will be held on the same day. In addition, a male helpline number has also been issued to get any information about the programme which is printed on the card.
All information related to the programme is given in this divorce invitation card which states that the purpose of this event is that the men suffering from the divorce process can happily start a new life again and forget their old life. On the other hand, people on social media have expressed various reactions on this issue.