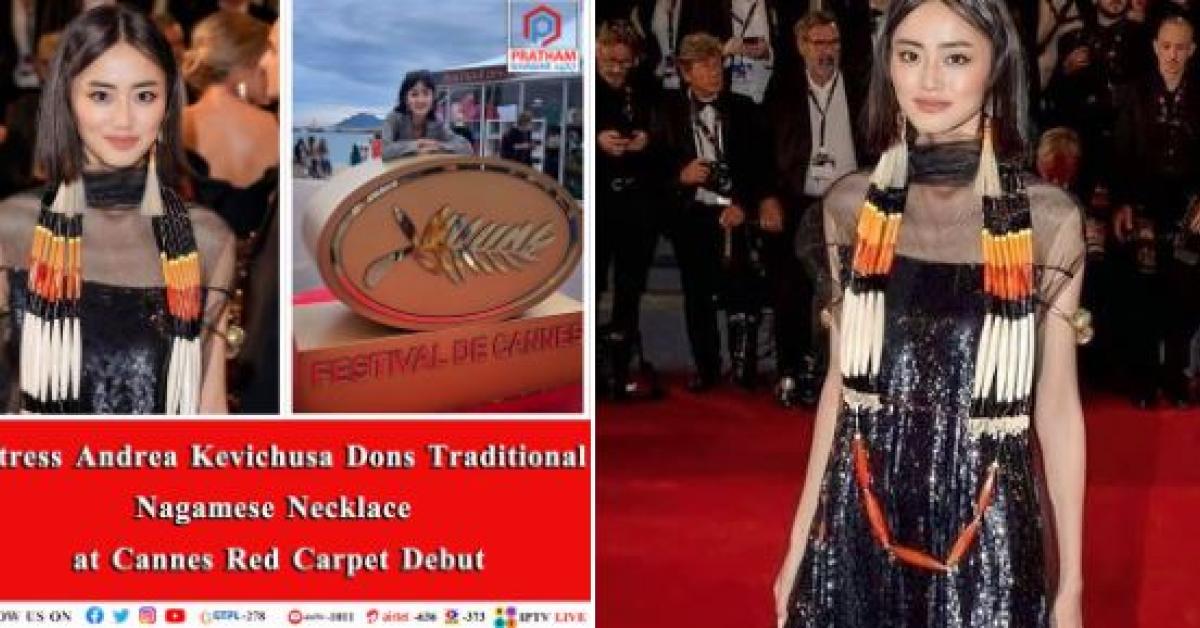 Andrea Kevichusa from Nagaland debuts at the Cannes Film Festival 2023 showcasing Nagaland's traditional jewellery. 
The actress took to her social media and shared pictures from her first red carpet experience at the Cannes Film Festival this year.
According to her post, she wore her attire from Studio Moonray, and glammed up her look with a traditional Nagamese necklace and earrings.