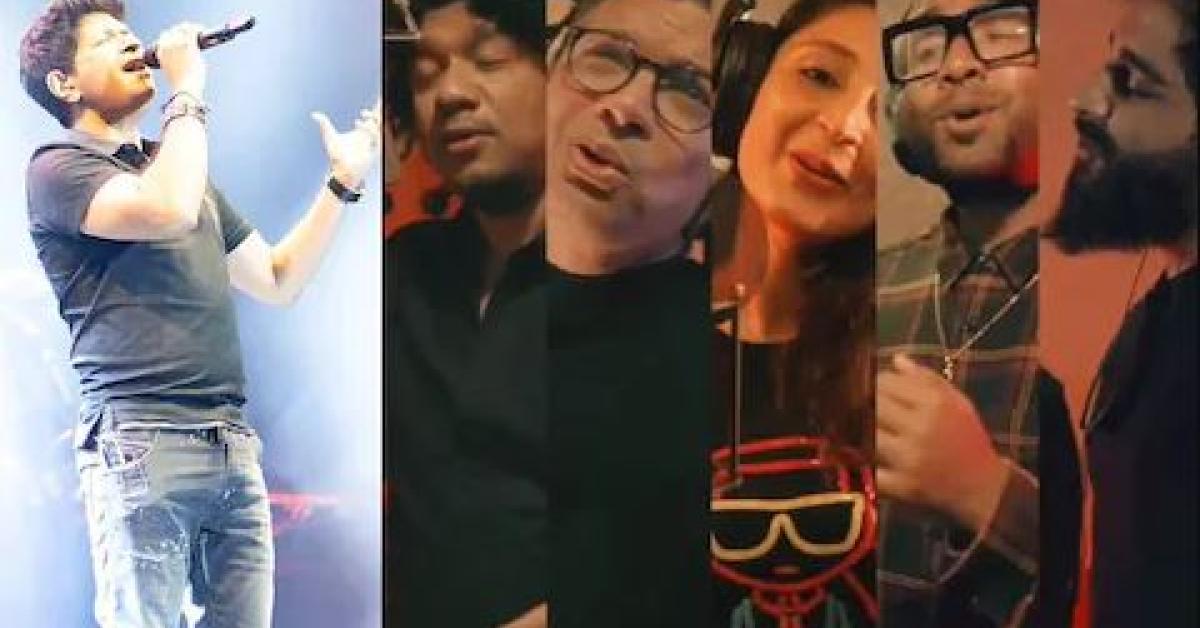 The sudden demise of Singer KK in May was one of the most shocking news.
KK has given us many evergreen songs about love, friendship and heartbreak. One of the most popular and loved songs from his vast discography is 'Yaaron'. It is supposed to be a song based on friendship. This song is known for creating memorable moments with friends.
Ahead of Friendship Day, the late singer's children Tamara Krishna and Nakul Krishna along with Shaan, Benny Dayal, Papon and Dhvani have created a new version, which has also been launched.
The video of this recreated song has also been shared from KK's Instagram account. In this, Nakul and Tamara can be seen singing along with Papon, Shaan, Benny Dayal and Dhvani Bhanushali. The video starts with an old video clip of KK, in which he is seen singing Yaaron. After this his daughter and sons Tamara and Kunal are seen singing.
While sharing the video on his Instagram account, Nakul wrote, "Watch this guys! 'Friends' Forever! It was a good or bad experience for me. Recording a few lines of the same song in the same booth, felt special, but I also missed sharing such a moment with him. Tamara We sang together in a weird way, didn't we? I really appreciate everyone who sang and was a part of it with us. Hope you guys will like it too. It is always about love and friendship."