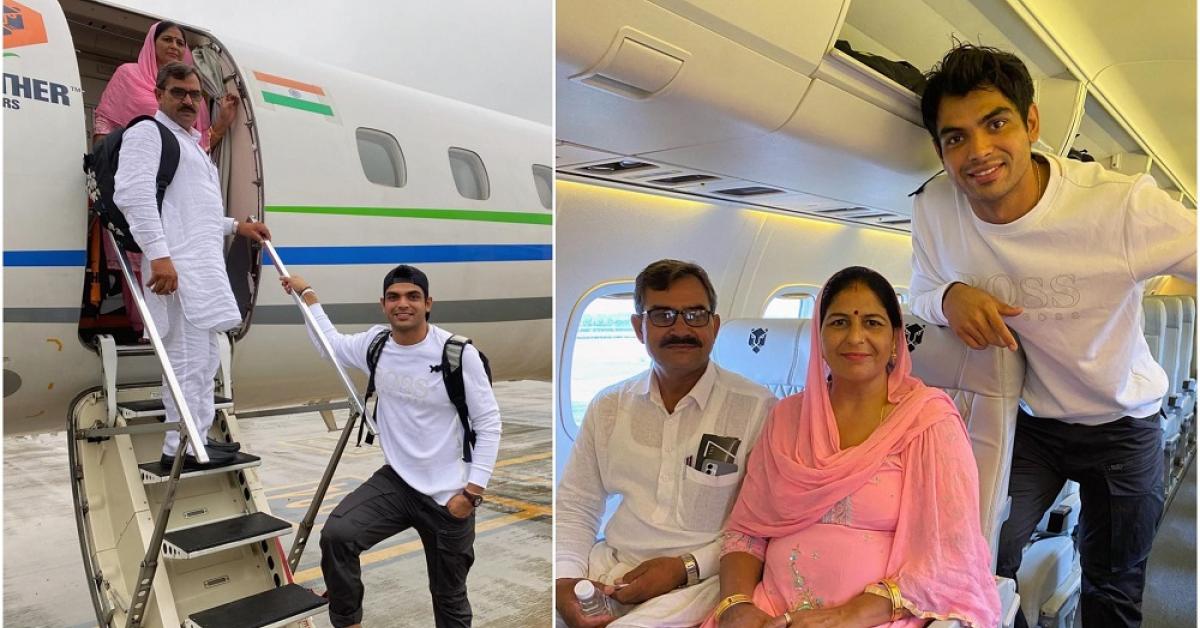 Neeraj Chopra who won a gold medal in javelin throw at tokyo olympics has fulfilled a dream. In a tweet, the player gave the fans the good news of fulfilling this dream.
In a tweet on Saturday, the player wrote, "Today a small dream of my life has come true. My parents got a chance to board the plane for the first time. I am eternally grateful for everyone's prayers and blessings."
A small dream of mine came true today as I was able to take my parents on their first flight.

आज जिंदगी का एक सपना पूरा हुआ जब अपने मां - पापा को पहली बार फ्लाइट पर बैठा पाया। सभी की दुआ और आशिर्वाद के लिए हमेशा आभारी रहूंगा 🙏🏽 pic.twitter.com/Kmn5iRhvUf

— Neeraj Chopra (@Neeraj_chopra1) September 11, 2021
In fact, for the first time, the parents were boarded by player Neeraj Chopra. And the player shared the joy of this small hope on social media. Athlete Neeraj Chopra also thanked everyone for their blessings.