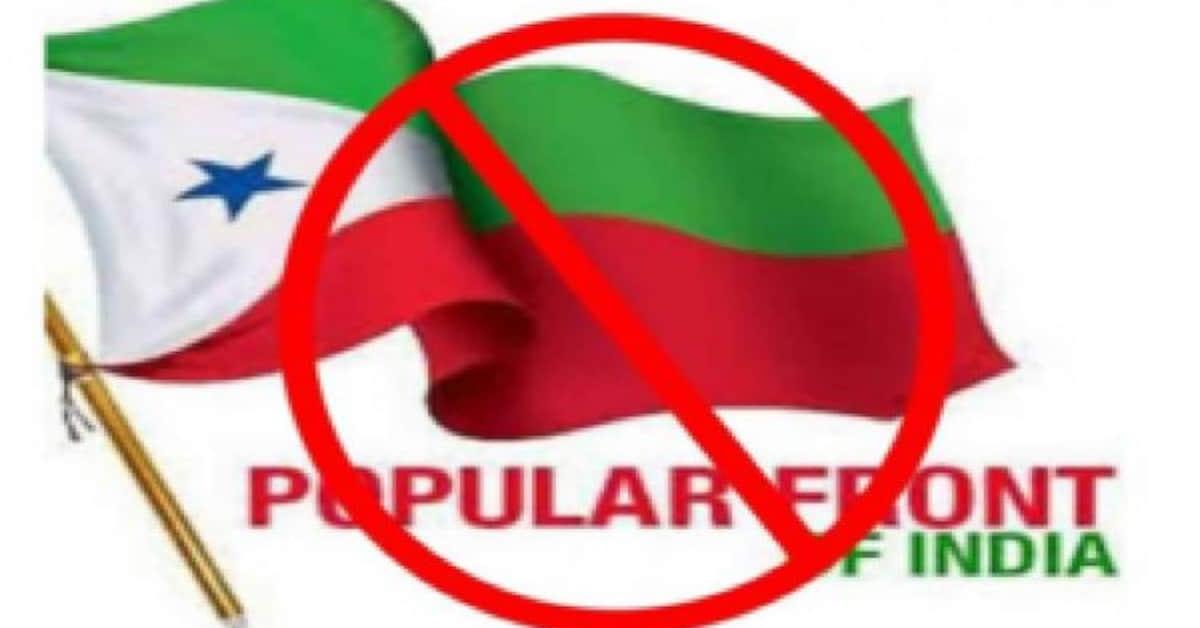 The Popular Front of India (PFI), which is facing investigation in terror funding cases, has been banned.
After several crackdowns against PFI in various parts of the country, including Delhi-Uttar Pradesh, the central government has declared the outfit illegal under the Unlawful Activities (Prevention) Act (UAPA). According to a notification issued by the government, PFI has been banned for a period of five years. Eight other organisations affiliated with PFI have also been banned. This step has been taken by the Central Government, which is continuously conducting raids on PFI in many states of the country on charges of terror links.
It is learnt that the Ministry of Home Affairs has taken this step only after receiving strong evidence of terror links from the investigating agencies. According to the Home Ministry, PFI and all its affiliates have been banned for a period of five years with immediate effect. Links of PFI with banned outfits SIMI and JMB were found and the move was taken soon after. It may be recalled that on September 22 and September 27, pfi raids were conducted across the country and hundreds of cadres were arrested.
Banned organisations -
As per the information issued by the Central Government, action has been taken against 8 other associate organizations on the PFI as well. PFI has also been banned by the Reheb India Foundation (AIF), The Campus Foundation (CFI), the All India Imam Council (AIIC), the National Confederation's Alliance (NCHI), the National Women's Front, the National Women's Fund, the Empire India Foundation.
NIA's Mission-
Recently, NIA-ED jointly conducted raids against PFI in various states of the country and arrested more than two hundred PFI activists. The central government has taken this decision a few days after this avian. It may be recalled that the NIA had launched its first operation against the PFI on September 22 in which more than 100 PFI leaders were arrested at around 96 locations in 11 states. Following this, on Tuesday, September 27, the state police conducted searches in eight states of the country, including Uttar Pradesh-Delhi, and arrested a large number of PFI leaders.
The structure of the PFI organization and its aims-
The PFI organisation was formed in 2006 and claims to have launched a new social movement for the empowerment of marginalised sections in India. However, the PFI continues to spread extremism as claimed by the law enforcement agency. The organisation was formed in Kerala and is headquartered in Delhi. After taking nationwide action against the PFI, there was already a possibility of a nationwide ban on it.