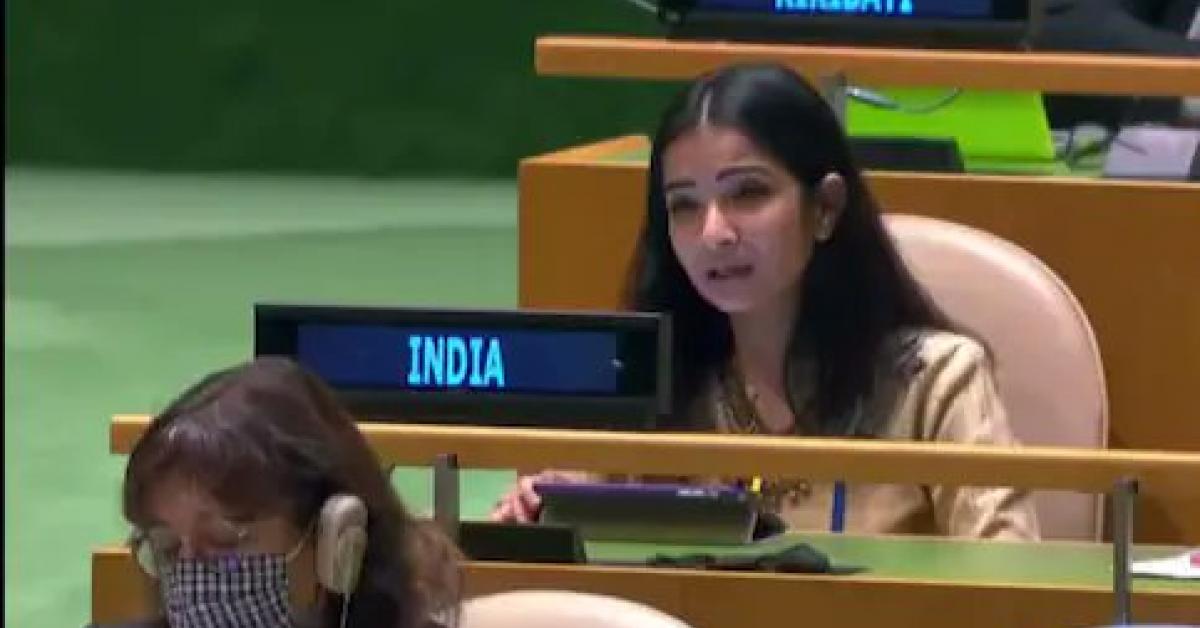 Pakistan Prime Minister Imran Khan virtually participated in the UN's Grand Forum this time. Imran Khan comes out with the Kashmir controversy this time as usual. He also said Pakistan itself is george in terrorism.
Says Pakistan should face terrorism more than all. He also said that the kashmir conflict is the main way to preserve peace in South Asia. Pakistan has always wished peace. There is no response from India itth.
This was followed by a befitting reply to the Prime Minister of Pakistan under the right (right To Reply) to reply to the un general assembly on behalf of India Indian First Secretory.
Watch: India exercises its right of reply at the #UNGA @AmbTSTirumurti @MEAIndia @harshvshringla pic.twitter.com/YGcs28fYYa

— India at UN, NY (@IndiaUNNewYork) September 25, 2021
Sneha Dubey, who passed the 2012 Indian Administrative Service, told the North that Pakistan had made all false slanders on India. What India has done to maintain peace is clear to all the world. On the other hand, Pakistan has resorted to lies.
He himself has shown good in front of the world by resorting to terrorism in his own country and later wearing a burqa. A country that is ready to grant shelter to Osama bin Laden as well as honor martyrdom will understand what peace means.
Pakistan ranks terrorism only so that neighbours can harm the country. Pakistan, which has set fire to other countries, calls itself a fireman.
This response has been followed by indian Sneha dubey everywhere.