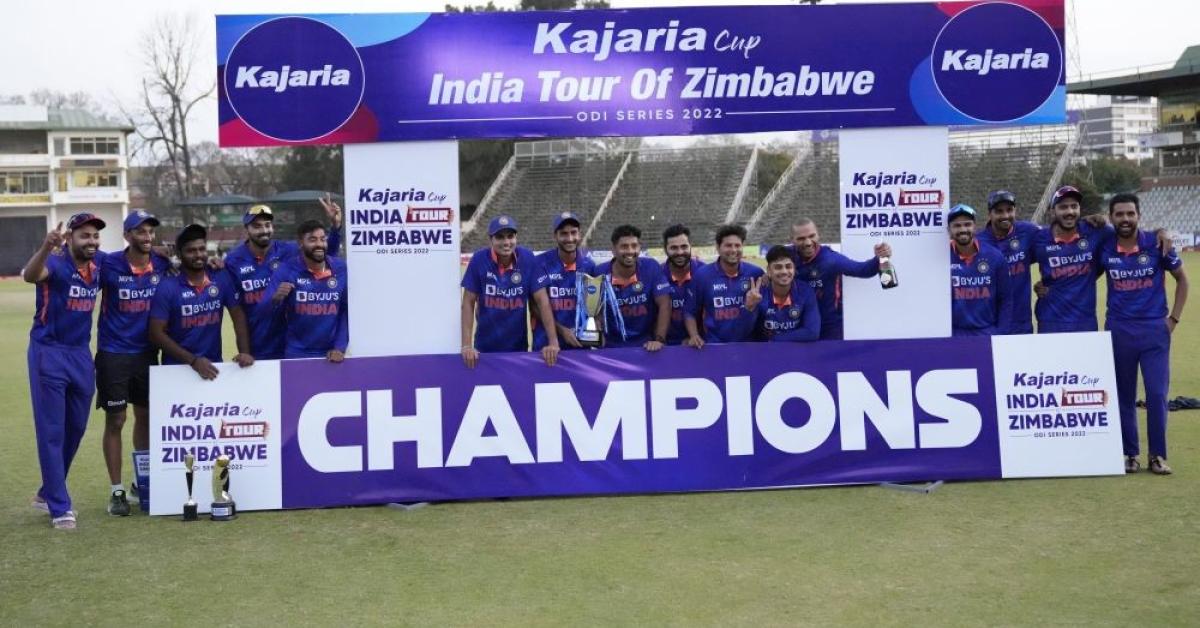 Team India has got a huge advantage of winning the ODI series against Zimbabwe.
The team made a clean sweep of 3-0 in the 3 match series. The team is ranked third in the latest ICC ODI team rankings. But its rating points have gone up. India now have 111 points. Pakistan also beat the Netherlands 3-0 and finished fourth with 107 rating points. That is, there is a difference of only 4 points between the two. New Zealand are on top with 124 points. They beat West Indies 2-1. At the same time, The England team is in second place with 119 rating points.
Shubman Gill scored the first century of his international career in the third ODI against Zimbabwe. Apart from being the player of the match, he also became the player of the series. India will now have to play a three-match ODI series against South Africa from October 6. Pakistan, on the other hand, will play odIs after the T20 World Cup to be held in Australia later this year.