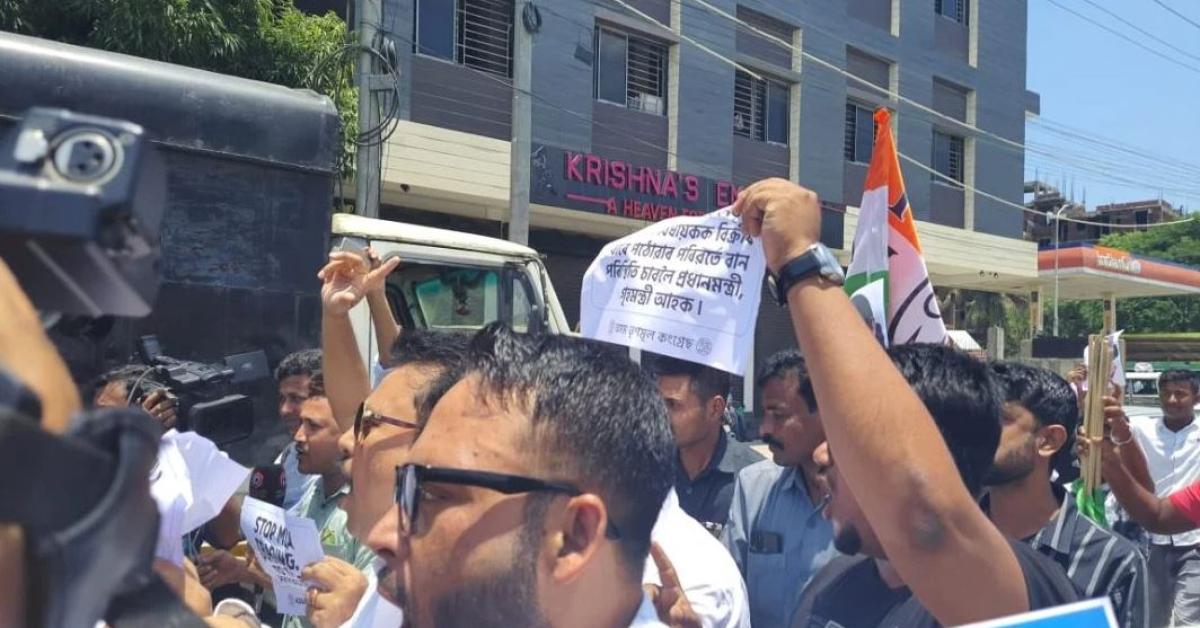 Assam Trinamool Congress members today staged a massive protest outside the Radisson Blue Hotel in Guwahati where the ruling Shiv Sena's opposition MLAs from Maharashtra are camping.
Giving back to the problems of the flood affected people, Assam Chief Minister Dr. Himanta Biswa Sarma has protested accusing the Trinamool Congress of breaking the present government in Maharashtra and focusing on forming a BJP-led government.
The protest was led by Assam Trinamool Congress president Ripun Bora.
"Nearly 20 lakh people in Assam are reeling under floods," said one of the protesters who staged the protest. But the chief minister of the state is busy overthrowing the Maharashtra government'.
The protesting members of trinamool have already been reportedly detained by the police.
It may be recalled that as a result of the disagreement with Maharashtra Chief Minister Uddhav Thackeray, a group of controversial MLAs led by Shiv Sena leader Eknath Sindhe is camping at the Radisson Blu Hotel in Guwahati.
Meanwhile, Assam government minister Ashok Singhal visited the Radisson Blue Hotel this morning to take stock of the overall situation.