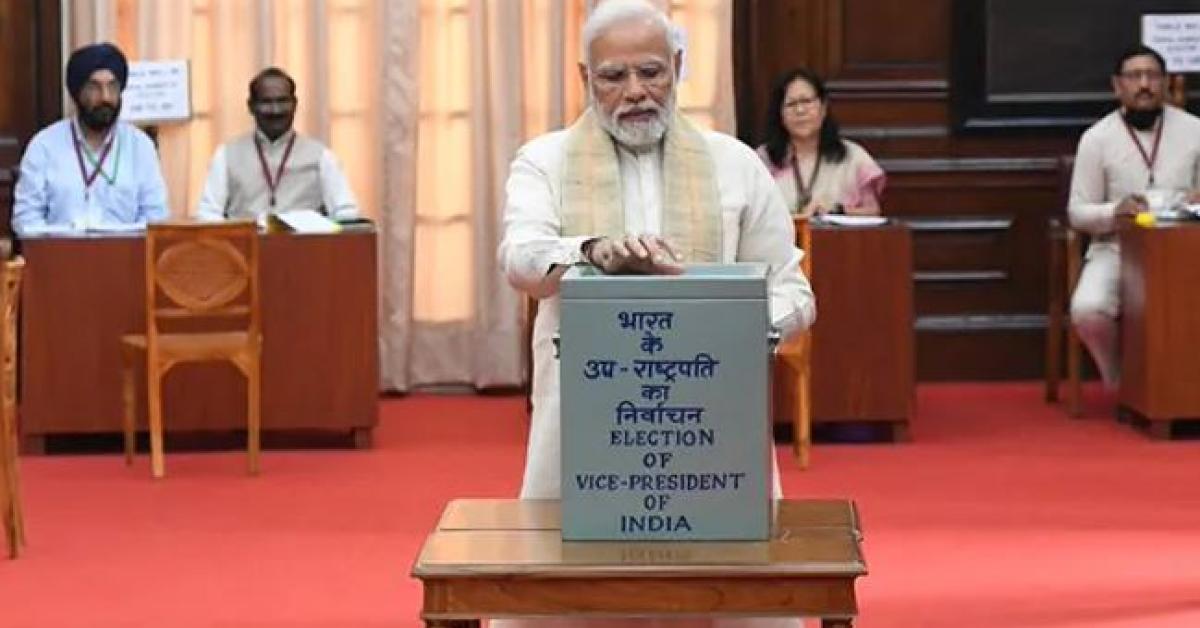 The vice presidential election of the country will be held today. The elections will be held at Parliament House from 10am to 5pm. It may be clear this evening who will be the next Vice President of the country. The main battle will be between NDA candidate Jagdeep Dhankhar and opposition candidate Margaret Alva.
There are 780 MPs in the electoral college, 543 in the Lok Sabha and 245 in the Rajya Sabha. Eight seats in the upper house are empty and 36 Trinamool Congress MPs have decided to abstain from voting, which is expected to result in 744 MPs voting. The NDA has 441 MPs out of which 394 are from the BJP. Five nominated MPs will support the NDA candidate.
Political analysts estimate dhankhar may get 527 votes, much higher than the 372 votes needed to win. 70 per cent of the total votes combined can go in favour of Dhankhar. Margaret Alvai may get 26 per cent of the vote or about 200 votes. Margaret will get the support of Congress, MK Stalin's DMK, Lalu Prasad Yadav's RASHTRIYA Janata Dal, Sharad Pawar's NCP and Akhilesh Yadav's Samajwadi Party and Left parties. In addition, nine MPs from Jharkhand Mukti Morcha, Telangana Rashtra Samiti, Aam Aadmi Party and Shiv Sena's Uddhav Thackeray group have supported Margaret Alva.