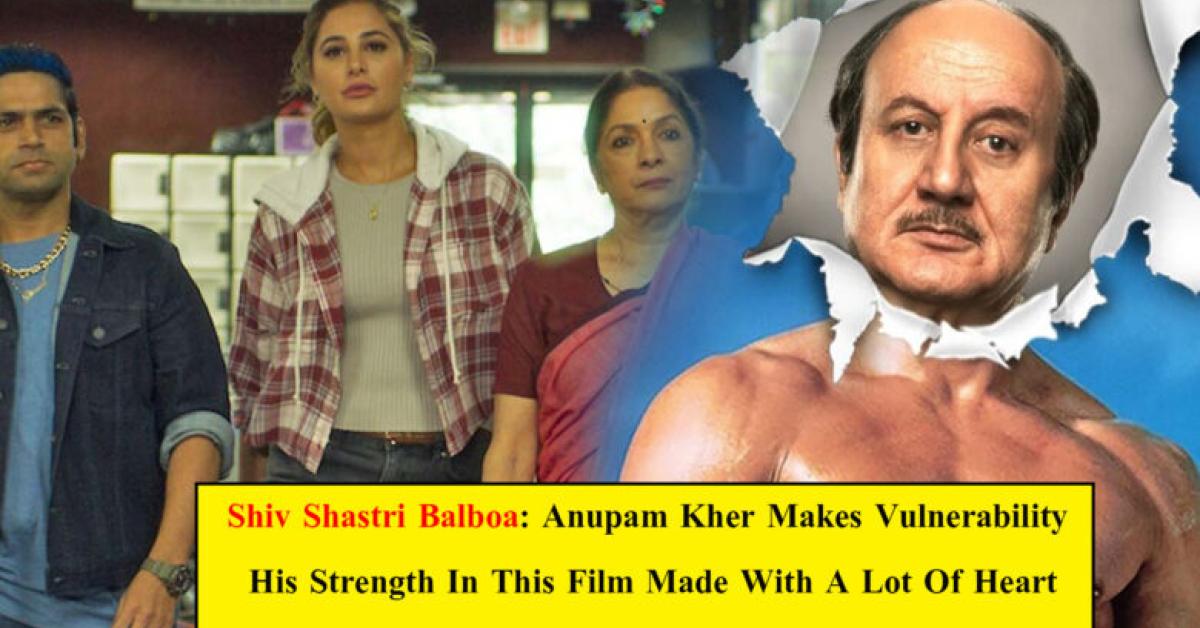 A retired bank officer Shiv Shankar Shastri (Anupam) moves to Ohio to now spend the rest of his retired life with his son who is settled with a wife and two sons in a foreign land. After monotony kicks in and he is away from visiting his dream location, the stairs in Philadelphia where Sylvester Stallone climbed in the climax of Rocky, is far-fetched, he meets a woman who has been suffering from trauma. She decides to elope and he accompanies her.
The wilderness of the youth is captured from all angles in cinema. The adrenaline of it, the fun in eloping, and the complexities of it all, we have seen enough. But time and again when filmmakers place people in their late age trying to break free, it comes in as fresh air. There is baggage more than that of any youngster. There's an entire existence that they bet when they decide to choose liberation over their normal life. In Shiv Shastri Balboa, exactly the same happens and you are not allowed to complain.
Written by Ajayan Venugopalan himself, this is a story probably inspired by his father, and by the feel of it, it all seems very personal. There is a melancholy in loneliness but can a person suffering at the hands of alone find redemption if he is placed with a family? Maybe not. Ajayan in his debut feature imagines a man who has lived a full life in his mind. The only wish that now remains to be fulfilled is his dream to climb the stairs that were once climbed by Sylvester Stallone in one of the Rocky movies. The clever inclusion of the idea that how cinema not only inspires but sometimes even becomes the reason for someone's existence is reflected so well.