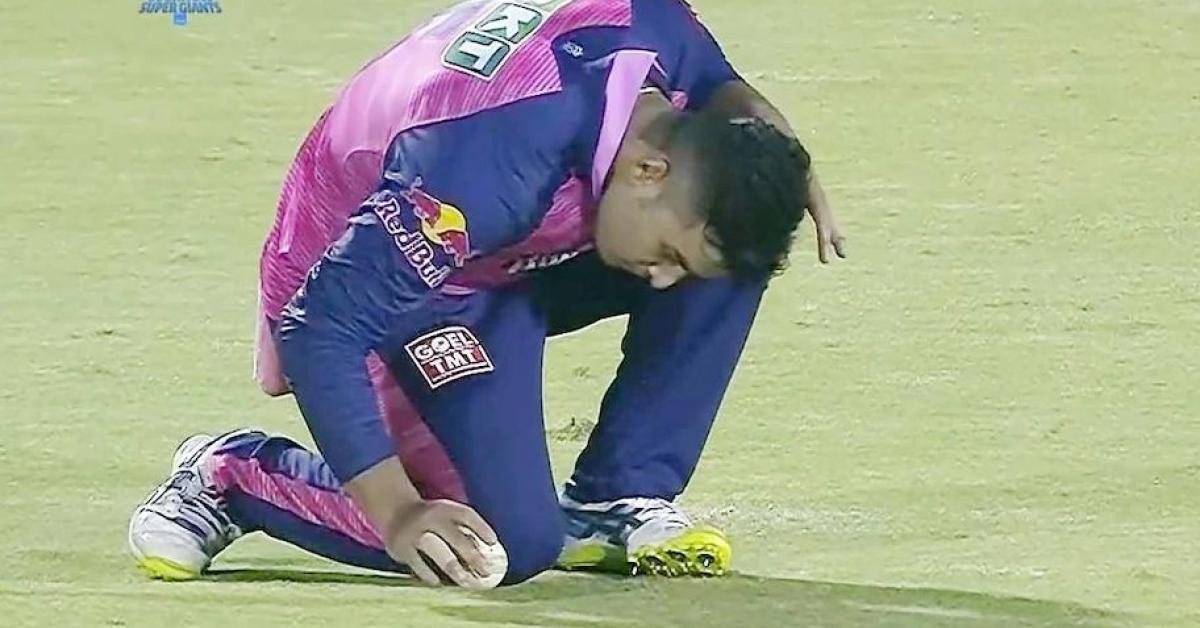 The demand for a ban in ipl is against Riyan Parag of Assam. Cricket fans are furious at an act Riyan has done while playing on the field.
That is why Riyan Parag is now facing a bad troll in social media. Riyan is currently playing for Rajasthan Royals in the current season of ipl.
Rajasthan have qualified for the playoffs this time with 8 wins in the IPL. Rajasthan also defeated Lucknow by 24 runs in the Match on Sunday May 15.
It was in that game that Riyan Parag of rajasthan team did such a thing on the field in the very last over of the game after which he faced a troll everywhere.
This Is Why I Don't Like This Boy Riyan Parag. Yes You Have Taken A Catch, But Criticising Umpires For Their Decision Is Bizarre. As A Batsman You Have Not Done Anything, But Showing Off Always.

Grow Up🙏🏻 pic.twitter.com/N3d4jynEJD

— Vaibhav Bhola 🇮🇳 (@VibhuBhola) May 15, 2022
Riyan catch out the lucknow team player's ball off the no. 5 ball of the last over of yesterday's game. But Riyan, after catch the ball very easily, pulled the ball back to the edge of the ground and proudly said the player was out.
The action that has been condemned as a player. Riyan faces a troll for being a player who insults the umpire as well as playing on the field.
As soon as such a thing was done, people sitting in the commentator  also said ryan should not have done such a thing. Everyone says it is wrong to do such a job. Some say it's bad to be so proud.
Others have also taken to social media to demand that Riyan be banned for doing so on the field of play.