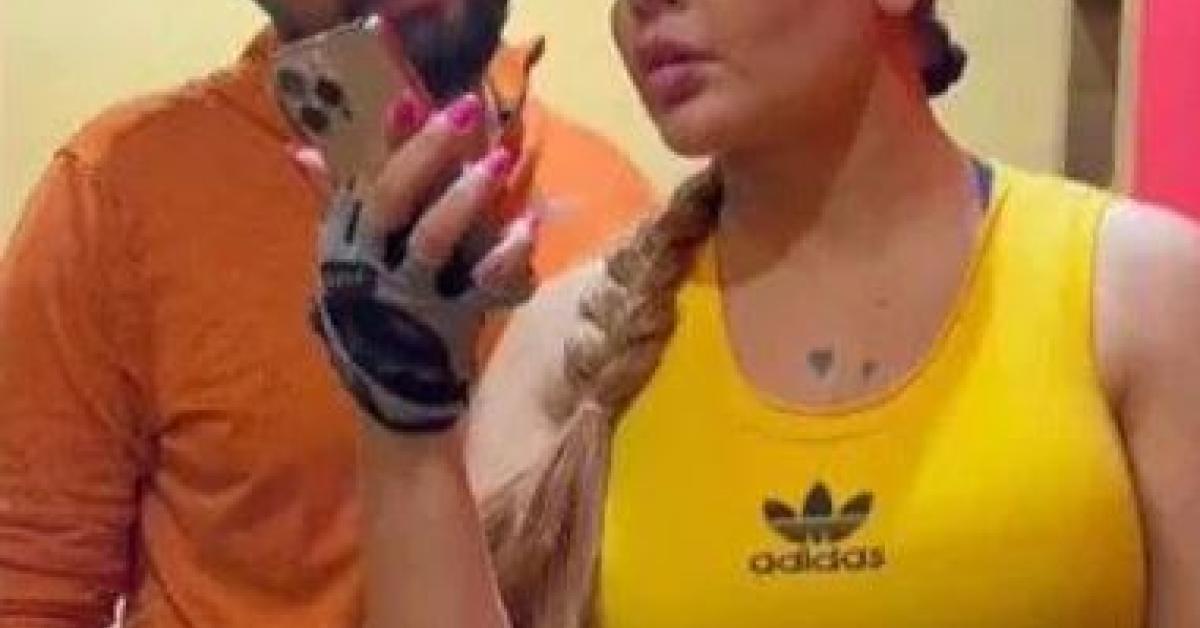 Rakhi Sawant is totally in love with her boyfriend Adil Khan Durrani. The actress never shies away from doing PDA in front of the paps. However, things don't seem so rosy anymore in their relationship as Adil has allegedly got a death threat to leave Rakhi. In a recent interaction with the paparazzi, Rakhi Sawant alleged that her boyfriend Adil has been getting death threats.
Rakhi Sawant's boyfriend Adil Khan Durrani who has always been in the media through social media activity has received death threats. Rakhi has openly challenged the death threat by publishing this on social media. In a video, Rakhi says, "Stop threatening Adil with death. Finish me first. "
In the video, Rakhi Sawant says, "I am very sad, my Adil is threatening to die. Adil is threatened to stay away from Rakhi, we belong to vishnuvi group, we will kill you. Rakhi says, "We love each other. We have not done any harm to the people. Why threaten Adil. Adil is my life. I can't live without him. "
Rakhi further says, "You stop threatening this. Finish me first. And why should you finish me. Whether love is a theft or a crime. So that nothing happens to my Adil. You are my brother and I hope you try to decorate my house. Don't create any mess. "
It may be recalled that Rakhi started dating Adil soon after she parted way from Ritesh . Rakhi and Ritesh were seen together on Bigg Boss 15. she filed for divorce from Reitesh. It was later found that his alleged first wife had filed a case against him, and Rakhi declared that divorce was not necessary as their marriage was not valid.
Adil is the son of a business family in Mysore. Rakhi and Adil have booked mumbai police in connection with the death threat. Rakhi also said that she will also apply for a arms licence.