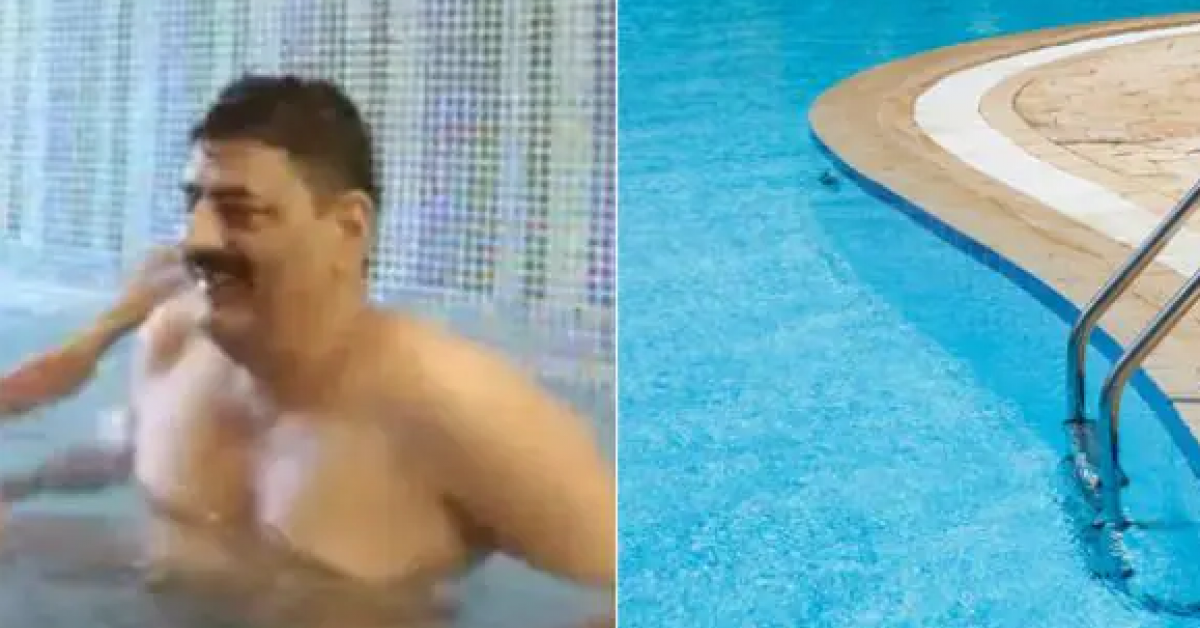 An obscene video of a suspended DSP from Rajasthan has gone viral on social media. The video includes suspended DSP Hira Lal Saini, a female constable and a child.
The woman constable had a baby birthday on July 10 and the police officer took a room at the hotel to celebrate her birthday. This hotel had private swimming pool. They make videos of the child celebrating his birthday in that swimming pool. Also they make obscene videos.
It may be recalled that the woman had around 50 obscene videos. The obscene video made on July 10 was stuck on WhatsApp status when the woman saved it for which the video went viral.
They had an illicit relationship for 5 years.  Police arrested the duo after the incident came to light.