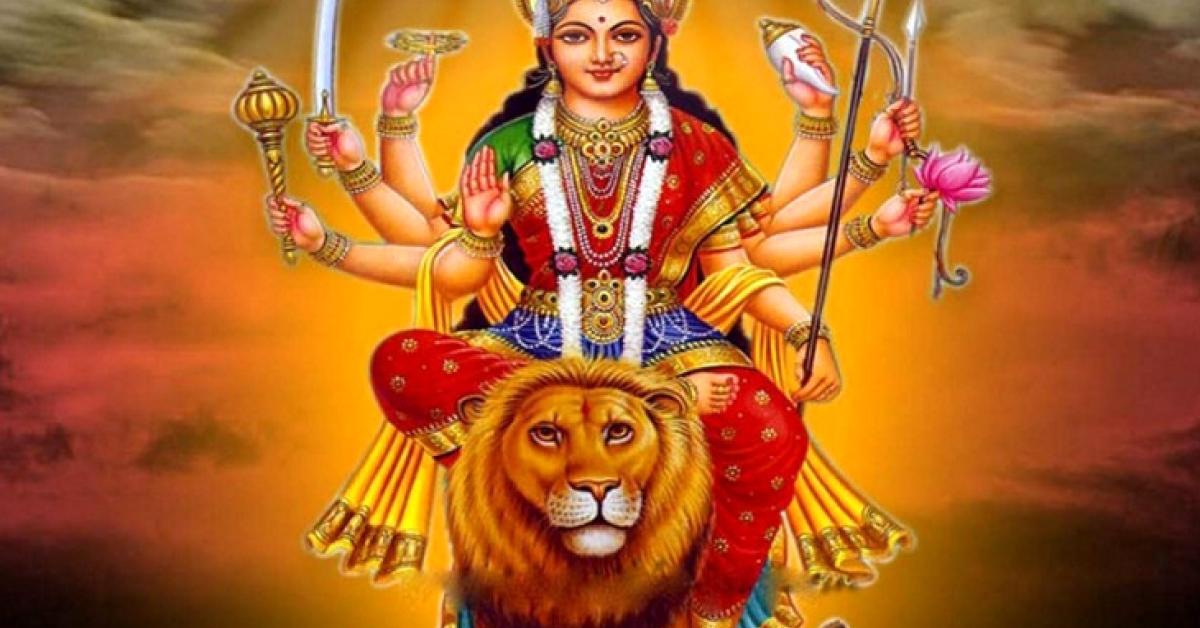 Navratri has started from today. Sharadiya Navaratri begins every year on the Krishna Paksha of the month of Asvina. This time Navaratri started from September 26 and will conclude on October 5 on Vijaya Dashami.
According to the Hindu Panchang, there are a total of four Navratris throughout the year. This includes two secret Navratris, one saitra navratri and the other sharadiya navratri. Sharadiya and Chaitra Navratri have a special significance within every Navratri. During navratri days, the Hindus believe that Goddess Durga descends from heaven to earth and resides in the house of devotees for nine days.
On the 9th day of the night, 9 different rudras of The Dewi Durga are worshipped. The devotees of Devi Durga observe fast on these nine days and worship the power of The Durga. People believe that he has a special grace on the devotees of The Durga on the nine days of the night. Nine rounds of disasters have been described in the scriptures. During the time of the new journey, there is a belief that by worshiping various types of the divine durga, durga deva gives special qualities to the devotees and at the same time removes the sufferings of the devotees.
According to religious beliefs, these nine days come to the world and fulfill the wishes of their devotees and mourn their sorrows. Each day of the new journey is dedicated to a specific amount of time and each one has a different glory. Different aspirations are fulfilled by every nature of Adishakti Jagadamba. This source is the source of worship of women power. During the Navaratri, nine varieties of Dewi Durga are worshipped in the serials of Shailputri, Brahmacharini, Chandraghanta, Kushmandar, Skandamata, Katiani, Kalaratri, Mahagauri and Siddhidatri.
It is believed that worshipping Goddess Durga with devotion pleases the devotees and bestows her grace on the devotees. Uyarus, these nine days are all painted in devotional colours. Fasting is observed to please the goddess.
This time on The Sharadiya Navratri, two very auspicious connections are likely to come. Shukla Yoga was from 9.6 am on September 25 to 8.6 am on the first day of Navratri i.e. 26 am on September 26. Brahma Yoga will be on September 26, 2022 from 8.6 am to 6.44 am on September 27.
The auspicious moment of Pratipada Tithi Ghatasthapana-
Ghatasthapana Muhurt will be from 6.17am to 7.55am.
The afternoon hour will be from 11.54 pm to 12.42 pm.
Dates of Shardiya Navratri 2022-
September 26 (first day) – Maa Shailputri Puja
September 27 (Day 2) – Pooja of Maa Brahmacharini
September 28 (3rd day) – Pooja of Maa Chandraghanta
September 29 (Day 4) – Maa Kushmanda Puja
September 30 (Day 5) – Maa Skandamata Puja
October 1 (sixth day) – Maa Katyani Puja
October 2 (seventh day) – Maa Kalratri Puja
October 3 (8th day) – Maa Mahagauri Puja
October 4 (ninth day) – Maa Siddhidatri Puja
October 5 (10th day) – (Vrat Paran), Navratri Durga Visarjan, Vijayadashami or Dussehra.