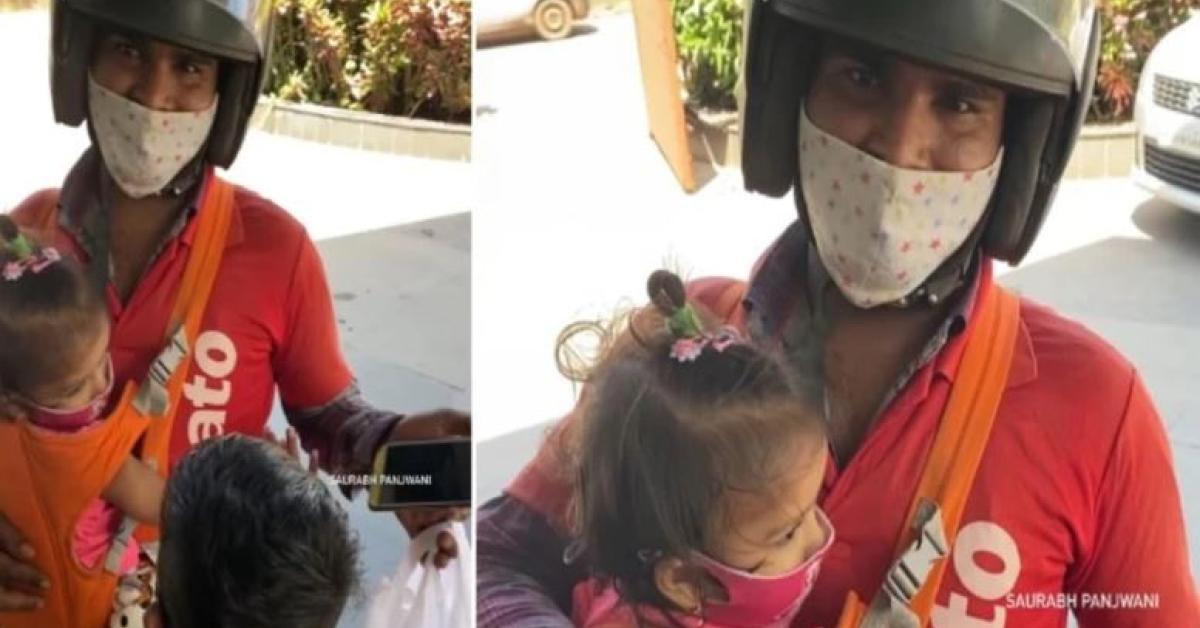 Food delivery agents are no less than superheroes. They bear the scorching sun, pouring rains and chilly weather to deliver hot food to our doorstep any time of the day.
From stories of delivery agents on crutches to wheelchairs, they have inspired us with their determination and hard work. And now, a Zomato woman delivery agent has gone viral on social media for carrying her baby girl and bringing her young son with her, to deliver food.
The delivery woman is seen in the video holding her infant daughter close to her chest. When questioned about her job, the mother revealed that she delivers orders while toting her baby. The delivery agent's son, who she said would help her while at work, was also shown on the video.
"I felt so inspired seeing this. This Zomato delivery partner spends the whole day in the sun with two children. We should learn that if a person wants, he can also do anything," read the caption.
The video has gone crazy viral with over 1 million views and garnered several reactions. Zomato also replied to the video. They enquired about the woman's contact details for assisting her with child care benefits.